Published as a Paperback for discerning readers to make notes.
5 simple steps to overcome and thrive on adversity. 5 steps for surviving the pressures of the modern world, to avoid being overwhelmed by the impact of new technology and the disruption to the old, familiar, comfortable order.
Told in an easy to read series of brief explanations supported by short stories of experiences in Africa that demonstrate the value of each step. Each section summarised and with a list of questions to find answers that will help you thrive in your own life.
Practical steps, amusing and enlightening stories from a life few have experienced.
About the author: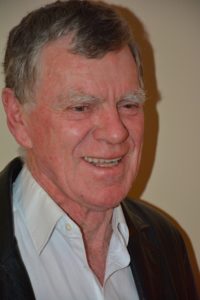 Born in London, England, Peter Wright moved to Rhodesia as a young boy. He spent his teenage and early adult years living under sanctions and served 10 years as a part time soldier during the terrorist war.
He lived for 14 years in South Africa before returning to Zimbabwe as Rhodesia had become. After losing his farm and being arrested and imprisoned during the illegal farm invasions in 2002, he moved to Canada.
He has been a farmer, business owner, corporate manager, horse rider and marathon runner. He now speaks, writes and coaches others on overcoming and thriving on adversity.